Bar Type Panel PC Monitor Launch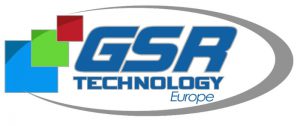 GSR Technology is pleased to announce the launch of the latest 37" and 42" Bar Type Panel PC monitors
Based on Intel Pentium®/Celeron® Processor N3000 series, BPC370-BW and BPC420-BW all-in-one bar type panel PCs are equipped with a native masked and high-brightness display with a narrow black bezel, extensive I/O capabilities and anti-dust design. The bar type panel PCs meet crucial requirements within advertising, public transportation, and commercial buildings applications especially in constrained or atypical-shape spaces.
Equipped with industrial display panel up to 1500 nits brightness, BPC370-BW and BPC420-BW provide brilliant colours and clarity even under brightly lit environments, which allows them to fully support indoor and outdoor applications.
The BPC370-BW and BPC420-BW bar type panel PC offer great flexibility for vertical and horizontal installations and are both ideal for retail, advertising, public transportation, commercial buildings, quick-service restaurants and many more applications. Both models feature fanless design and IP65 front protection glass which could prevent the environmental factors like dust and moisture impacting the stability of the equipment.
Key Features:

For more information please email us at contact@gsrtechnology.co.uk.