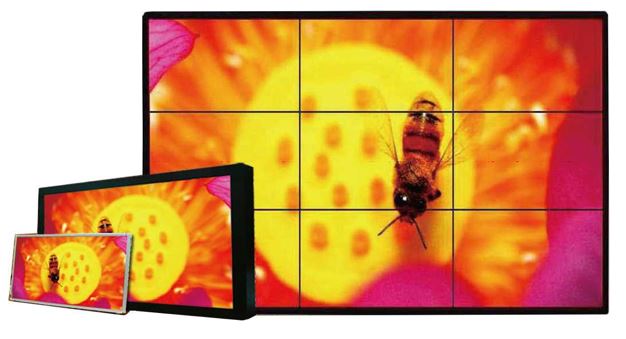 GSR Technology Europe has extended their high bright TFT-LCD product range to support more applications in the industrial market. Incorporating the latest LED backlight technology and LCD module / LED driving design, the results offer more power efficient, bright and vivid images which make them ideal for outdoor applications and environments with intense light.
Key features include:
• Size range from 7" upto 65"
• Brightness upto 2500 cd/m2
• Thermal and auto brightness control
• Wide operating temperature range
• High resolution and wide viewing angles
• Auto dimming sensors
• Low power consumption
All of our high bright LCD panels have the option to be supplied with driver board kits, TFT chassis monitor or Panel PC.

GSR Optional custom LCD service:
• Extreme low reflection rate LCD surface design.
• IP65 Weather Resistant
• High efficiency sunlight film
• Touchscreen integration
• Display kits and special thermal control kits
• Industrial grade extra wide operating temperature LED backlight driver
• Special operation temperature range extension
• Custom chassis design
• Customised TFT cell
• Optical bonding and anti-reflection